TASFILMS VIDEO PRODUCTION
A strong corporate video tells the story of your company and brand. It allows you to connect with your audience on a human level. It builds trust in your organization or business. tasfilms is a video production company creating videos that leave a lasting impression on the viewer and helping you achieve your video marketing objectives. tasfilms produces corporate films, testimonial videos event videos, interviews, product videos, customer stories, promo videos, instruction videos and more. If you're interested in learning more about how I work, click here.
If you're on this page because you would like to know my story, keep reading!
My story
Hi there, I'm Francis Camstra,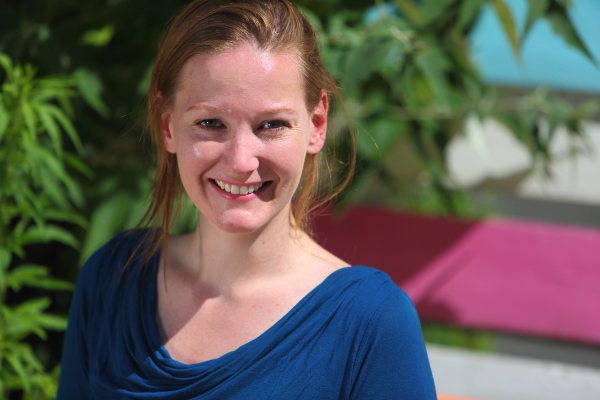 video producer and storyteller. Videography is a long time hobby of mine, but after graduating high school I wasn't sure about my prospects in making a living in the creative industry. So I went to law school and obtained a master's degree in Public International Law.
Following graduation, I worked as a project manager for NGO's in the business and human rights field. After several years I ran into freelance photographer, Wilmar Dik, who happened to be looking into expanding his business with videography. So I married him, started making videos for his company Reclamebeeld.nl, gained a ton of experience in producing videos for a variety of clients, and have since been teaching myself everything there is to know about video production. Fast forward several years: I started my own business and have dedicated myself full time to video production. Best decision ever.
What it's like to work with me
Video is not just about capturing a service or product on film. It's vital that a video captures the essence of an organization: its values and identity, and what it communicates as a brand. This shapes the storyline, the style of the video, and the pace, music, and motion graphics. That's why I always start the video production process with researching the organization of my client. I also help you identify the main target group of the video: What information is most relevant to them? How does your company or organization provide them a solution to their problem? My former experience as a project manager allows me to combine creativity in filming and editing with efficient planning and coordination of film projects.
And finally
In addition to videography, I love boxing, running, and travelling the globe. I play the guitar and piano, and drum on everything but drums. I suck at cooking. My cat's name is Pixel. So that's everything there is to know about me, I'd love to know more about you. Drop me a note!